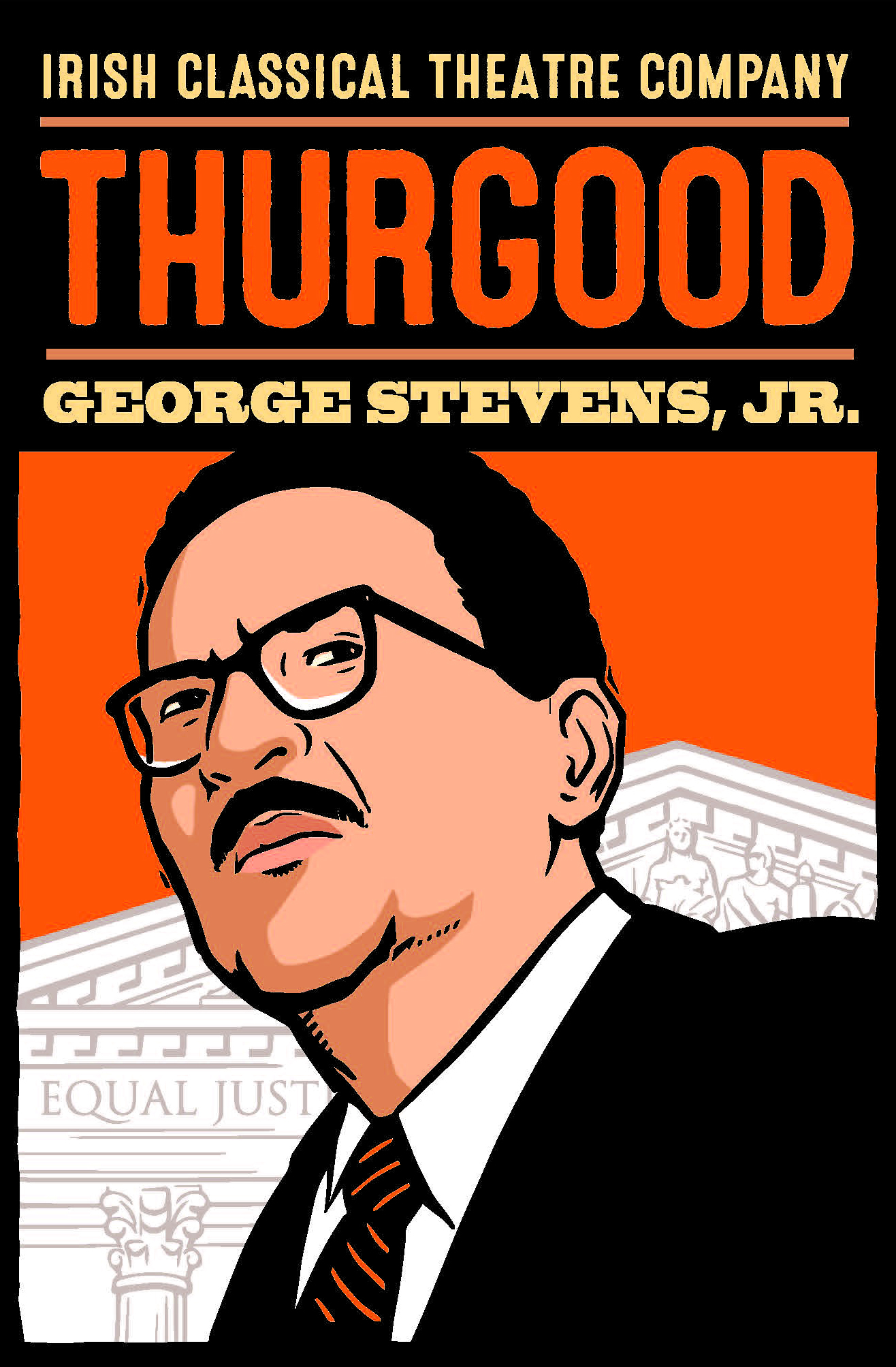 Show Information
View Irish Classical Theatre Company's production of Thurgood, March 31, 2023 – April 16, 2023.
Cast
Thurgood Marshall Brian Marable*

*Member, Actors' Equity Association
ICTC Creative Team
Director
Steve H. Broadnax III
Production Stage Manager
Lauren Costello Yager
Lighting Designer
Matthew DiVita
Set Designer
David King
Sound Designer
Curtis Craig

Assistant to the Sound Designer
Tom Makar
Costume Designer
Vivian Del Bello
Hair/Make-Up Designer
Susan Drozd
Thurgood
By George Stevens, Jr.
Directed by Steve H. Broadnax III
After successful productions at Detroit Public Theatre and Chautauqua Theatre Company, Guest Artists Broadway Director Steve H. Broadnax III and Award-Winning Actor Brian Marable bring Thurgood to ICTC. Performed as a one-man monologue, this stunning 90-minute intimate journey through the life of Thurgood Marshall portrays his life's twists, turns, and triumphant rise as the first African American Justice appointed to the Supreme Court.
Additional Programming:
Speaker Series: Sunday, Apr. 2, 2023 at 1:30pm
Industry Night: Thursday, Apr. 6, 2023 at 7:30pm
Young Professionals Night: Thursday, Apr. 6, 2023 at 7:30pm
Community Matinee: Wednesday, Apr. 12, 2023 at 10am
ASL Interpreted/Open Captioned Performance: Thursday, Apr. 13, 2023 at 7:30pm
American Sign Language (ASL) Interpreted & Open Captioned Performances:
ASL interpreters are located in the South East corner of the theatre to give the best sightlines to follow the interpretation and action on stage.
An LED captioning screen, located in the North East corner of the theatre displays the dialogue and any other audio portion of the production in text form in sync with the performance.
For questions about reserving seating in view of the ASL interpreters and captioning signage, please contact ICTC's Box Office at 716-853-4282 (voice), or email BoxOffice@irishclassical.com.
Masked Performance*: Saturday, April 15, 2023 at 3pm
ICTC will be offering a masked performance of Thurgood at 3:00pm Saturday, April 15, where all Patrons will be required to wear a mask in the lobby and in The Andrews Theatre at all times. The bar in the Chris O'Neill Lounge will be closed for this performance only. If you purchased tickets to this performance and would like to exchange them OR if you purchased tickets to another performance and would like to attend this one instead, please reach out to the Box Office at boxoffice@irishclassical.com.
Show Artwork by Michael Gelen, Inkwell Studios.
First performed at Westport Country Playhouse and subsequently on Broadway. "Thurgood" is produced by special arrangement with Broadway Play Publishing Inc, NYC. www.broadwayplaypub.com