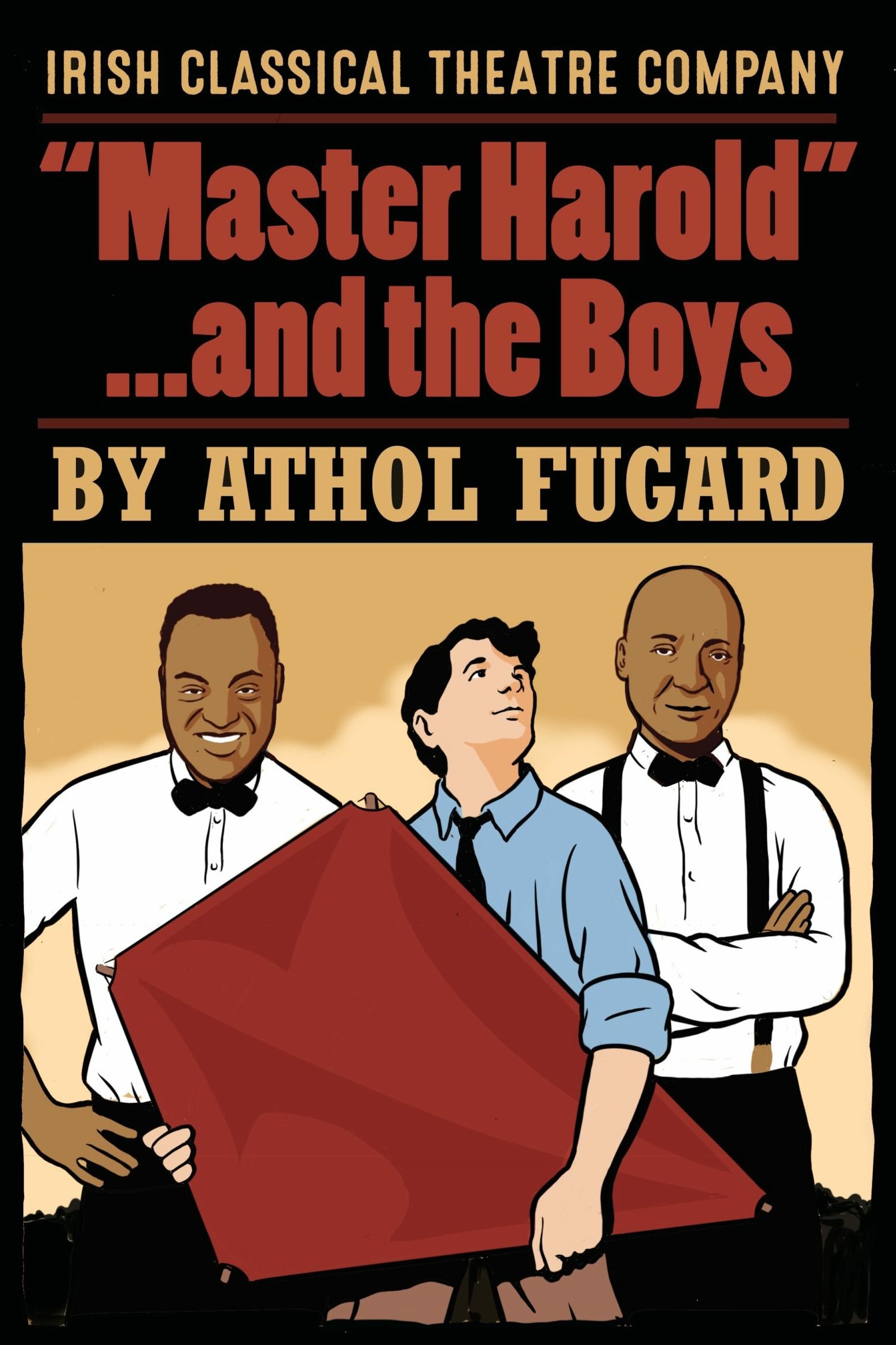 Show Information
View Irish Classical Theatre Company's production of "Master Harold"…and the Boys, November 10, 2023 – December 3, 2023.
Cast
Sam Vincenzo McNeil 
Willie Gerald Ramsey †
Hally Sam Fesmire †
† ICTC Debut 
ICTC Creative Team
Director
Aaron Mays †
Production Stage Manager
Lauren Costello Yager
Assistant Stage Manager
Alexia R. Guzmán
Set Designer
David Dwyer
Lighting Designer
Matthew DiVita
Sound Designer
Tom Makar
Costume Designer
Zech Saenz †
Hair & Make-Up Designer
Susan Drozd
Props Master 
Camille Jessica Roosevelt †
Dramaturg 
E. L. Hohn †
† ICTC Debut 
"Master Harold"…and the Boys
By Athol Fugard
November 10, 2023 – December 3, 2023
Directed by Aaron Mays
One of Athol Fugard's masterpieces, "Master Harold"… and the Boys is a coming-of-age drama that explores the relationship between Hally, a white teenage boy, and Sam and Willie, two middle-aged black waiters who work in his mother's tea room, during apartheid-era South Africa. When Hally learns his troubled alcoholic father is returning home from the war, he takes it out on Sam and Willie exposing a long history of hatred. A Tony Award Nominee for Best Play, Sam Fesmire, Vincenzo McNeill, and Gerald Ramsey star in Aaron Mays' ICTC directorial debut.
Additional Programming:
Open Rehearsal (for Subscribers Only): Wednesday, Nov. 1, 2023, at 6:30 pm
Pay-What-You-Can Performance: Saturday, Nov. 11, 2023, at 3:00 pm
Industry Night: Saturday, Nov. 11, 2023, at 7:30 pm
Young Professionals Night: Thursday, Nov. 16, 2023, at 7:30 pm
Speaker Series: Sunday, Nov. 19, 2023, at 1:30 pm
Community Matinee: Wednesday, Nov. 29, 2023, at 10:00 am
ASL Interpreted/Open Captioned Performance: Thursday, Nov. 30, 2023 at 7:30pm
American Sign Language (ASL) Interpreted & Open Captioned Performances:
ASL interpreters are located in the North West corner of the theatre to give the best sightlines to follow the interpretation and action on stage.
An LED captioning screen, located in the South East corner of the theatre displays the dialogue and any other audio portion of the production in text form in sync with the performance.
For questions about reserving seating in view of the ASL interpreters and captioning signage, please contact ICTC's Box Office at 716-853-4282 (voice), or email BoxOffice@irishclassical.com.
Show Artwork by Michael Gelen, Inkwell Studios.