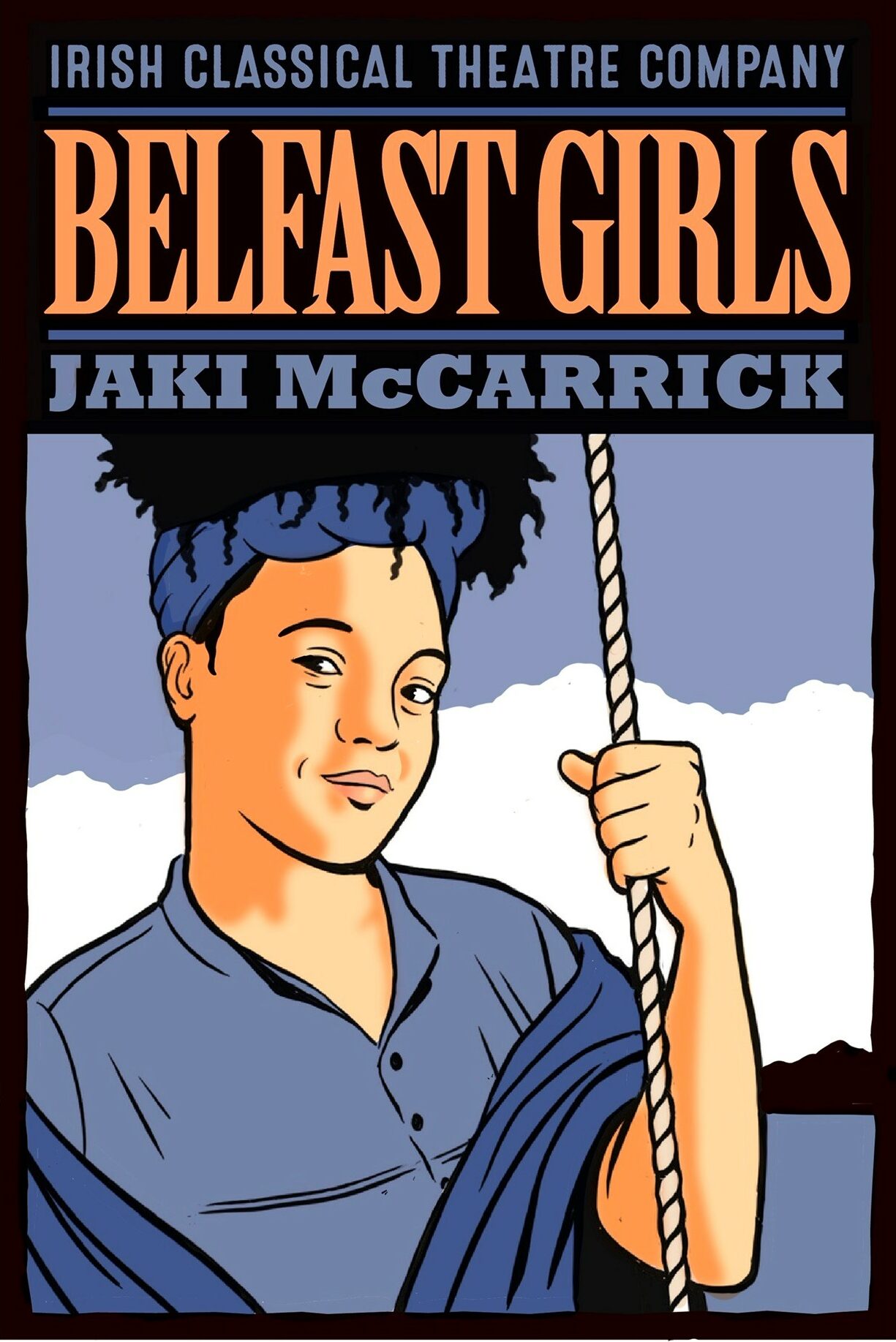 *Poster art inspired by M. McKee Photography.
Show Information
View Irish Classical Theatre Company's production of Belfast Girls, September 22, 2023 – October 15, 2023.
Content Warning: Belfast Girls contains instances of mature language and onstage violence, and mentions of sexual violence, abuse, and loss of children. Target Audience: Adult, Senior, Teen (Age 14 – 18).
Run Time: Belfast Girls will run approximately 2 hours and 30 minutes, including one 15-minute intermission. 
Cast
Judith Noone Lily Jones †
Molly Durcan Solange Gosselin
Hannah Gibney Robyn Baun †
Ellen Clarke Cassie Cameron
Sarah Jane Wylie Renee Landrigan
† ICTC Debut 
ICTC Creative Team
Director
Kyle LoConti
Production Stage Manager
Brittany Wysocki †
Assistant Stage Manager
Ryan Wilkie
Dramaturg
Katie Boswell
Scenic Designer
David Dwyer
Lighting Designer
Jayson Clark
Sound Designer
Tom Makar
Costume Designer
Vivian Del Bello
Hair & Makeup Designer
Susan Drozd
Props Master 
Diane Jones
Props Assistant
J.C. Hartloff †
Fight Choreographer &
Intimacy Director
Shelby Converse †
Dialect Coach
Josephine Hogan
Wardrobe Supervisor
Isabel Urbanski-Farrell †
† ICTC Debut 
Belfast Girls
By Jaki McCarrick
September 22, 2023 – October 15, 2023
Directed by Kyle LoConti
The year is 1850, and five young women seek to escape the famine in Ireland aboard a ship bound for Australia. As they sail toward the promise of new lives in Sydney, they struggle to leave their pasts behind. Award-Winning Director Kyle LoConti makes her ICTC mainstage directorial debut with this heartfelt, new Irish play, starring Robyn Baun, Cassie Cameron, Solange Gosselin, Lily Jones, and Renee Landrigan.
Additional Programming:
Open Rehearsal (for Subscribers Only): Wednesday, Sept. 13, 2023, at 6:30 pm
Pay-What-You-Can Performance: Saturday, Sept. 23, 2023, at 3:00 pm
Industry Night: Saturday, Sept. 23, 2023, at 7:30 pm
Young Professionals Night: Thursday, Sept. 28, 2023, at 7:30 pm
Speaker Series: Sunday, Oct. 1, 2023, at 1:30 pm
Community Matinee: Wednesday, Oct. 11, 2023, at 10:00 am
Open Captioned Performance: Thursday, Oct. 12, 2023 at 7:30pm
An LED captioning screen, located in the South East corner of the theatre displays the dialogue and any other audio portion of the production in text form in sync with the performance.
For questions about reserving seating in view of the captioning signage, please contact ICTC's Box Office at 716-853-4282 (voice), or email BoxOffice@irishclassical.com.
Show Artwork by Michael Gelen, Inkwell Studios.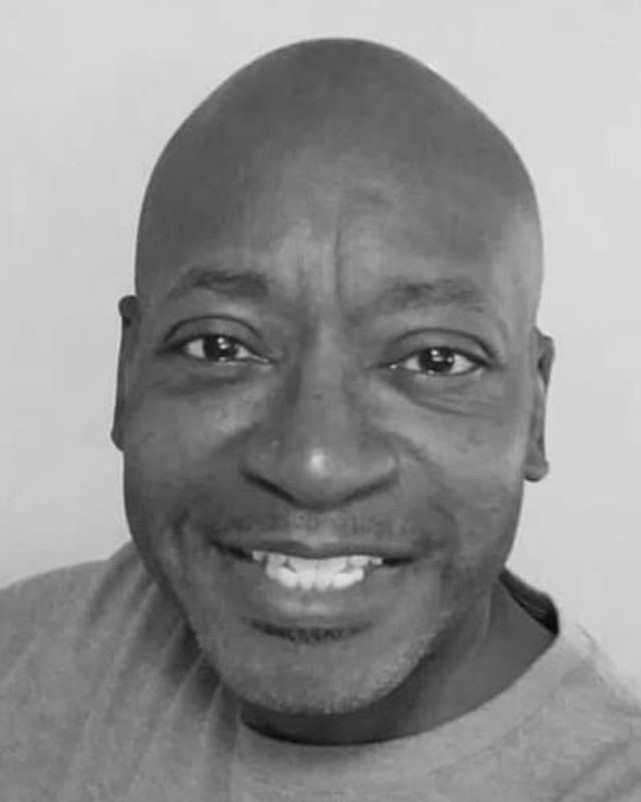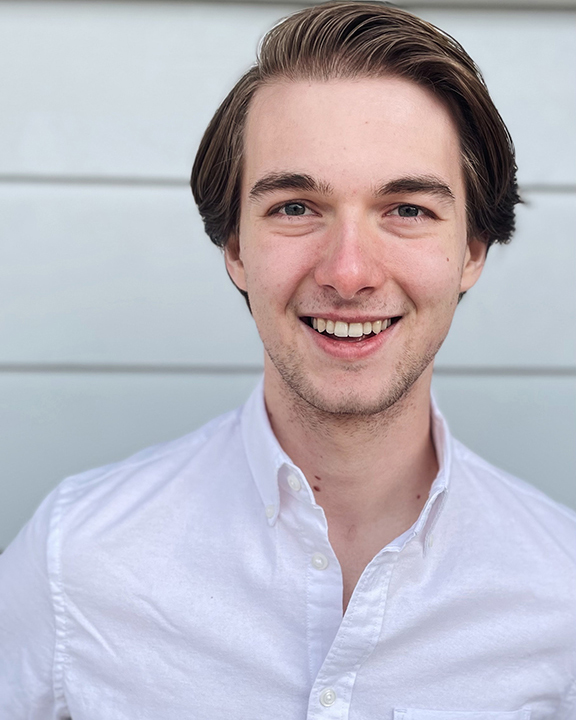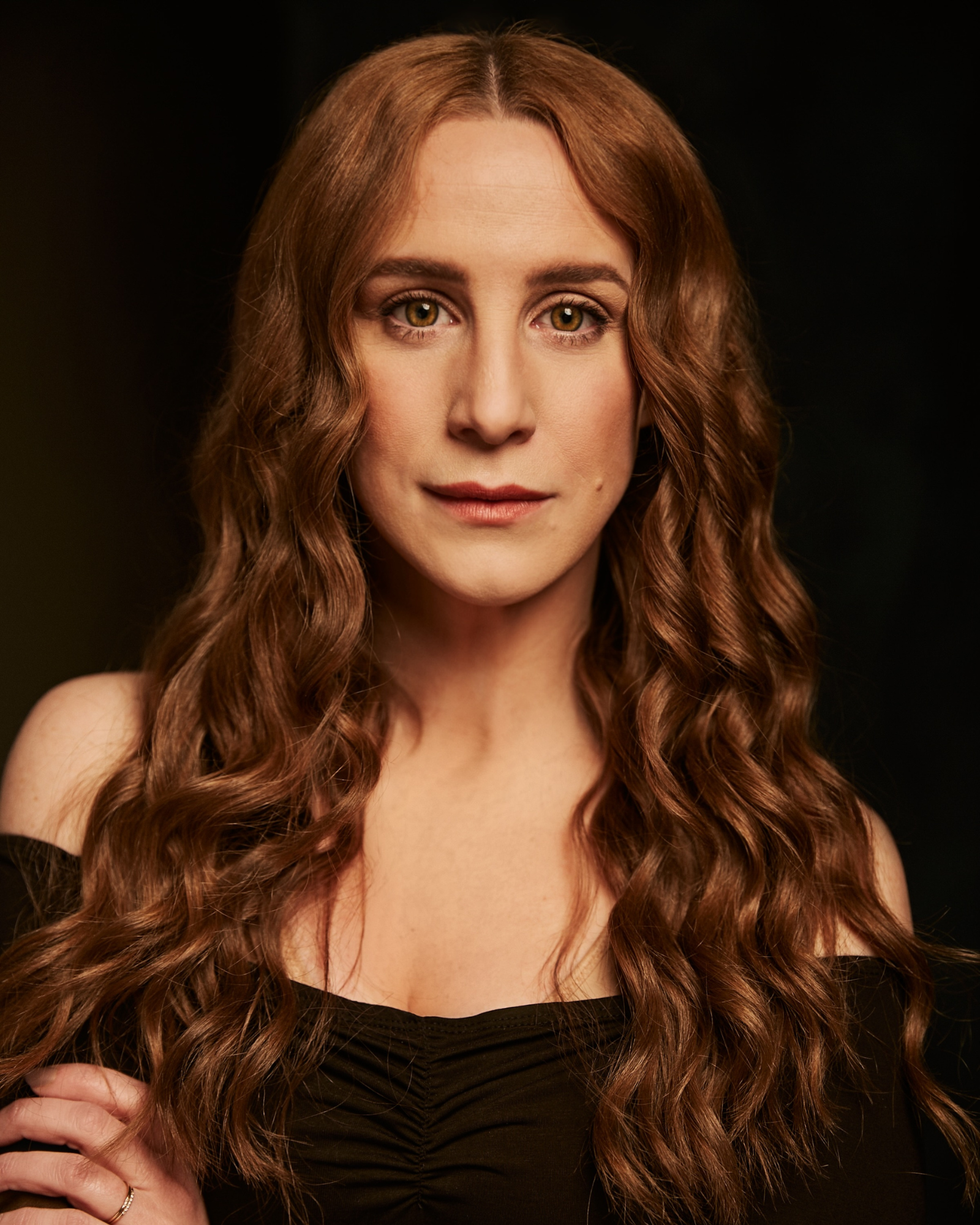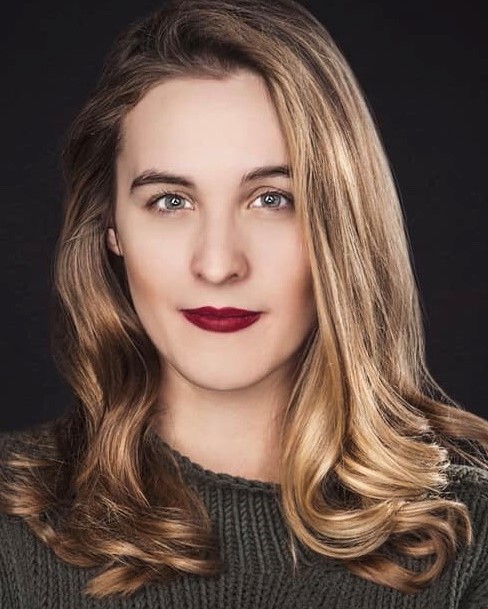 Exclusive Interview with Playwright, Jaki McCarrick, and Director, Kyle LoConti!
 Join us for an engaging and insightful conversation with acclaimed Playwright, Jaki McCarrick, and awarding-winning Director, Kyle LoConti, as they provide an in-depth look into the play, Belfast Girls. Explore how this powerful production manages to connect historical facts with universal truths, revealing the impact of decisions made by those in power on the disenfranchised. Get a sneak peek into their creative process with behind-the-scenes insights, and a glimpse into the thought-provoking world of Belfast Girls.
Dramaturgy Note
By Katherine Boswell, Dramaturg
When looking for inspiration for her next play, playwright Jaki McCarrick discovered references to the Great Famine of 1845-1852 in the media coverage of the Austerity government where Irish officials imposed deep cuts to welfare and other social programs in response to the economy collapsing in 2008. McCarrick decided to look into her own family's history during the Famine. It was while doing this research she learned about the Earl Grey Scheme which between 1848 and 1850 sent 4,114 girls from the ages of 14-18 to Australia from Ireland. The rationale behind the plan was to alleviate the overpopulated workhouses in Ireland that had become a last resort to the poor during the Great Famine. In addition, it was a way to help with the severe shortage of women in Australia (at this time, the ratio of men to women in Australia was 8 to 1).
Like the Great Famine, the economic collapse and the subsequent Austerity government left Irish citizens in shock and dismay. Unemployment went from 4% to 14% in part to thousands of public sector jobs, particularly in education and health care, being cut due to the Austerity plan. Social welfare programs, such as the One-Parent Family Payment, were cut, saving the government 45 million euros but led to increased poverty risks for those who utilized that assistance to get by. Funding in other areas such as health and education was slashed, and public housing development came to a stop while taxes were increased for citizens, including a tax on the Maternity Benefit for the first time. All the while, the corporate tax rate remained extremely low.
With the Great Famine and the Austerity period in Ireland, along with other times of great crisis throughout history, a pattern is revealed. As governments are confronted with hard times and difficult decisions, the solutions are born on the backs of the most vulnerable, particularly women.
This pattern showed itself even more recently in America and around the world due to Covid-19. Before the pandemic hit in 2020, women represented a larger percentage of the workforce than men for the first time. Yet within a year, that number dropped to its lowest since the late 1980s. One year undid the progress made over three decades due to women being forced back into the traditional role of childcare provider. Industries such as hospitality, health care services, retail and leisure, where women hold the majority of positions, were the hardest hit during shutdowns. In addition to work and the financial strain, women also faced issues at home, including a rise in domestic abuse and strengthening long-held but outdated bias about a woman's role in the home.
It raises the question…when will the most powerful in our society stop enacting laws and policies at the expense of the disenfranchised?