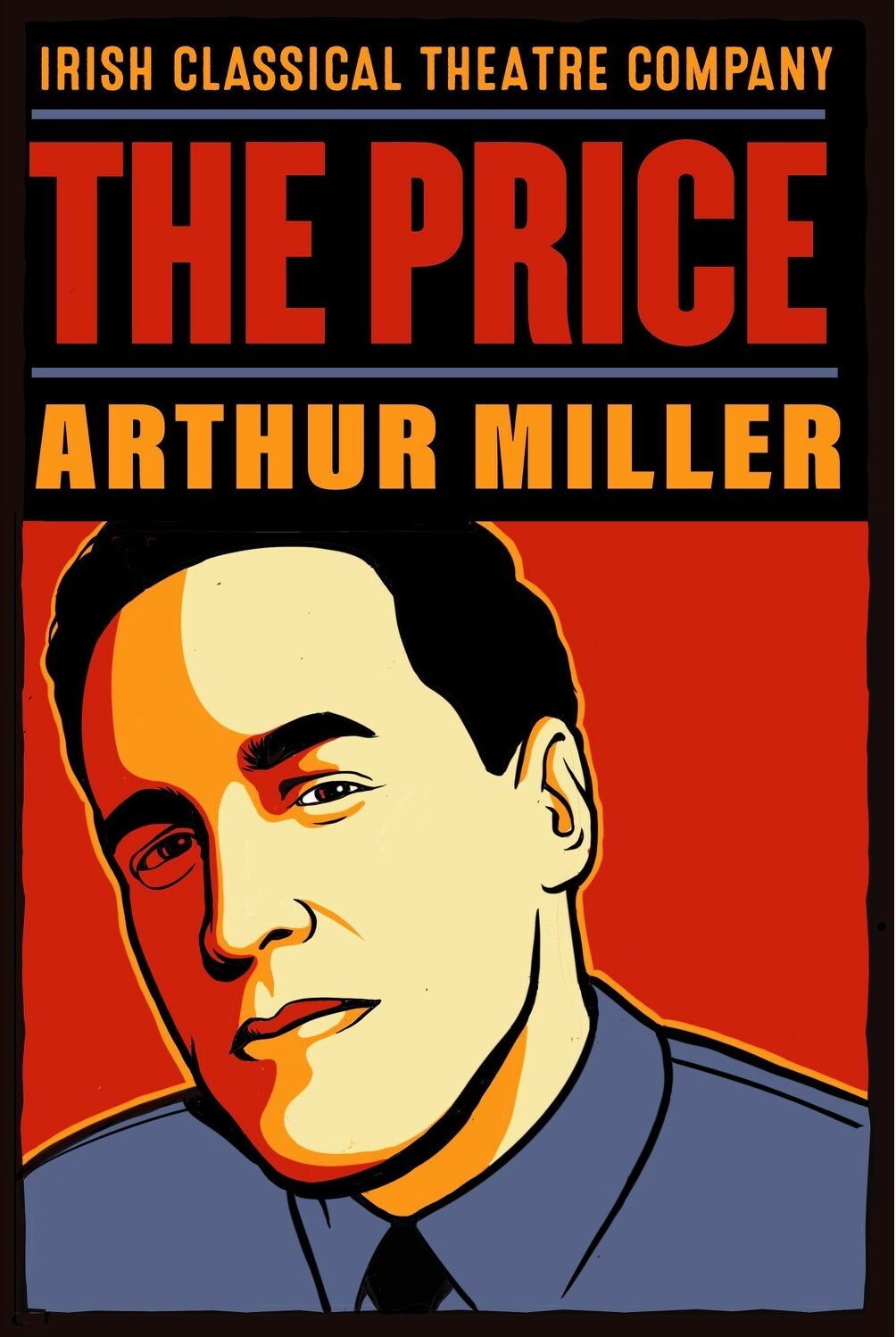 Show Information
View Irish Classical Theatre Company's production of The Price, April 19, 2024 – May 12, 2024.
Cast
Victor Franz Ben Michael Moran*
Esther Franz Kate LoConti Alcocer*
Gregory Solomon Tom Loughlin*
Walter Franz Todd Benzin
*Member, Actors Equity Association
ICTC Creative Team
Director
Fortunato Pezzimenti
Production Stage Manager
Reneé Radzavich
Assistant Stage Manager
Leyla Gentil
Dramaturg
Melissa Chernowitz †
Set Designer
David Dwyer
Lighting Designer
Matthew DiVita
Sound Designer
Tom Makar
Hair & Make-Up Designer
Susan Drozd
Props Master
Gillian Cavanaugh
Dialect & Speech Coach
Megan Callahan
† ICTC Debut 
The Price
By Arthur Miller
April 19, 2024 – May 12, 2024
Directed by ICTC Associate Director Fortunato Pezzimenti
One of Arthur Miller's rarely produced but powerful plays, The Price introduces us to Victor and his estranged brother, Walter, as they reunite after 30 years to sell their parents' estate. Surrounded by the individual motives of Victor's wife and an octogenarian antique dealer, tensions rise as Victor must face the sacrifice he made for his father. Award-Winning Actors Kate LoConti Alcocer, Todd Benzin, Tom Loughlin, and Ben Michael Moran star, directed by ICTC Associate Director Fortunato Pezzimenti.
Additional Programming:
Open Rehearsal (for Subscribers Only): Wednesday, April 10, 2024, at 6:30 pm
Pay-What-You-Can Performance: Saturday, April 20, 2024, at 3:00 pm
Industry Night: Saturday, April 20, 2024, at 7:30 pm
Young Professionals Night: Thursday, April 25, 2024, at 7:30 pm
Speaker Series: Sunday, April 28, 2024, at 1:30 pm
Community Matinee: Wednesday, May 8, 2024, at 10:00 am
ASL Interpreted/Open Captioned Performance: Thursday, May 9, 2024 at 7:30pm
American Sign Language (ASL) Interpreted & Open Captioned Performances:
ASL interpreters are located in the North West corner of the theatre to give the best sightlines to follow the interpretation and action on stage.
An LED captioning screen, located in the South East corner of the theatre displays the dialogue and any other audio portion of the production in text form in sync with the performance.
For questions about reserving seating in view of the ASL interpreters and captioning signage, please contact ICTC's Box Office at 716-853-4282 (voice), or email BoxOffice@irishclassical.com.
Show Artwork by Michael Gelen, Inkwell Studios.