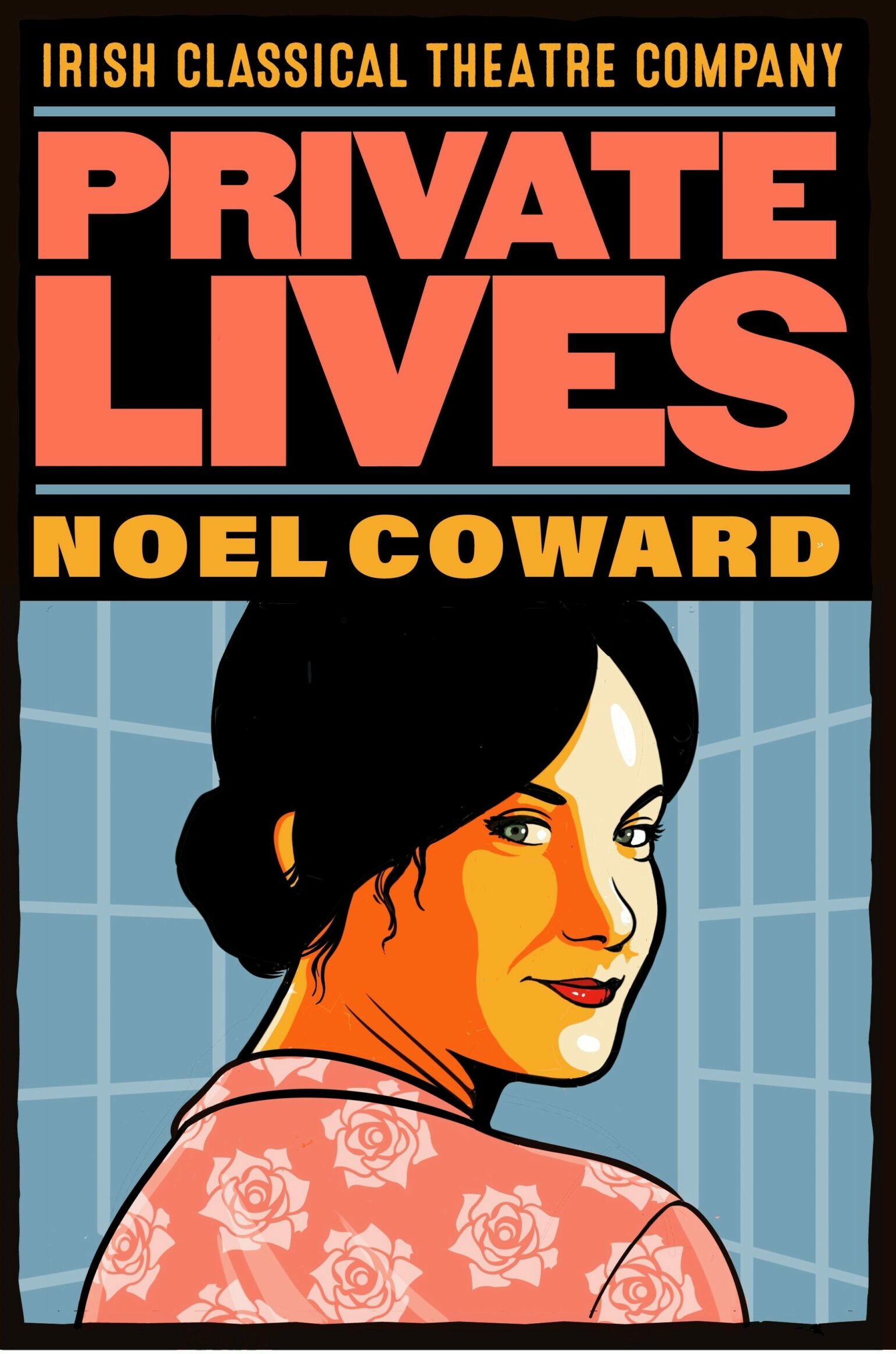 Show Information
View Irish Classical Theatre Company's production of Private Lives, June 7-30, 2024.
Cast
Sibyl Chase Anna Fernandez †
Elyot Chase Chris Hatch*
Victor Prynne Darryl Semira*†
Amanda Prynne Jenn Stafford 
Louise Maria Pedro †
*Member, Actors Equity Association
† ICTC Debut 
ICTC Creative Team
Director
Chris Kelly
Production Stage Manager
Lauren Costello Yager
Assistant Stage Manager
Alexia R. Guzmán
Dramaturg
Matt Refermat
Set Designer
Primo Thomas
Lighting Designer
Matthew DiVita
Sound Designer
Tom Makar
Costume Designer
Vivian Del Bello
Hair & Make-Up Designer
Susan Drozd
Props Designer
Donnie Woodard
Fight Choreographer
Steve Vaughan
Intimacy Director
Jessica Hillman-McCord 
Dialect & Speech Coach
Megan Callahan
Private Lives
By Noël Coward
June 7, 2024 – June 30, 2024
Directed by ICTC Associate Director Chris Kelly
Elyot and Amanda are both happily married… for the second time. Both honeymooning with their new spouses Sibyl and Victor, the couple finds themselves staying in adjacent rooms at the same hotel. Despite a volatile history, this chance encounter reignites their flame, causing chaos for their new spouses. ICTC Associate Director Chris Kelly leads a dynamite cast, featuring Anna Fernandez, Chris Hatch, Maria Pedro, Darryl Semira, and Jenn Stafford in this fun and fresh take on Noël Coward's classic comedy to finish our 33rd Season.
Additional Programming:
Open Rehearsal (for Subscribers Only): Wednesday, May 29, 2024, at 6:30 pm
Pay-What-You-Can Performance: Saturday, June 8, 2024, at 3:00 pm
Industry Night: Saturday, June 8, 2024, at 7:30 pm
Speaker Series: Sunday, June 9, 2024, at 1:30 pm
Community Matinee: Wednesday, June 12, 2024, at 10:00 am
Young Professionals Night: Thursday, June 13, 2024, at 7:30 pm
ASL Interpreted/Open Captioned Performance: Thursday, June 27, 2024 at 7:30pm
American Sign Language (ASL) Interpreted & Open Captioned Performances:
ASL interpreters are located in the North West corner of the theatre to give the best sightlines to follow the interpretation and action on stage.
An LED captioning screen, located in the South East corner of the theatre displays the dialogue and any other audio portion of the production in text form in sync with the performance.
For questions about reserving seating in view of the ASL interpreters and captioning signage, please contact ICTC's Box Office at 716-853-4282 (voice), or email BoxOffice@irishclassical.com.
Show Artwork by Michael Gelen, Inkwell Studios.