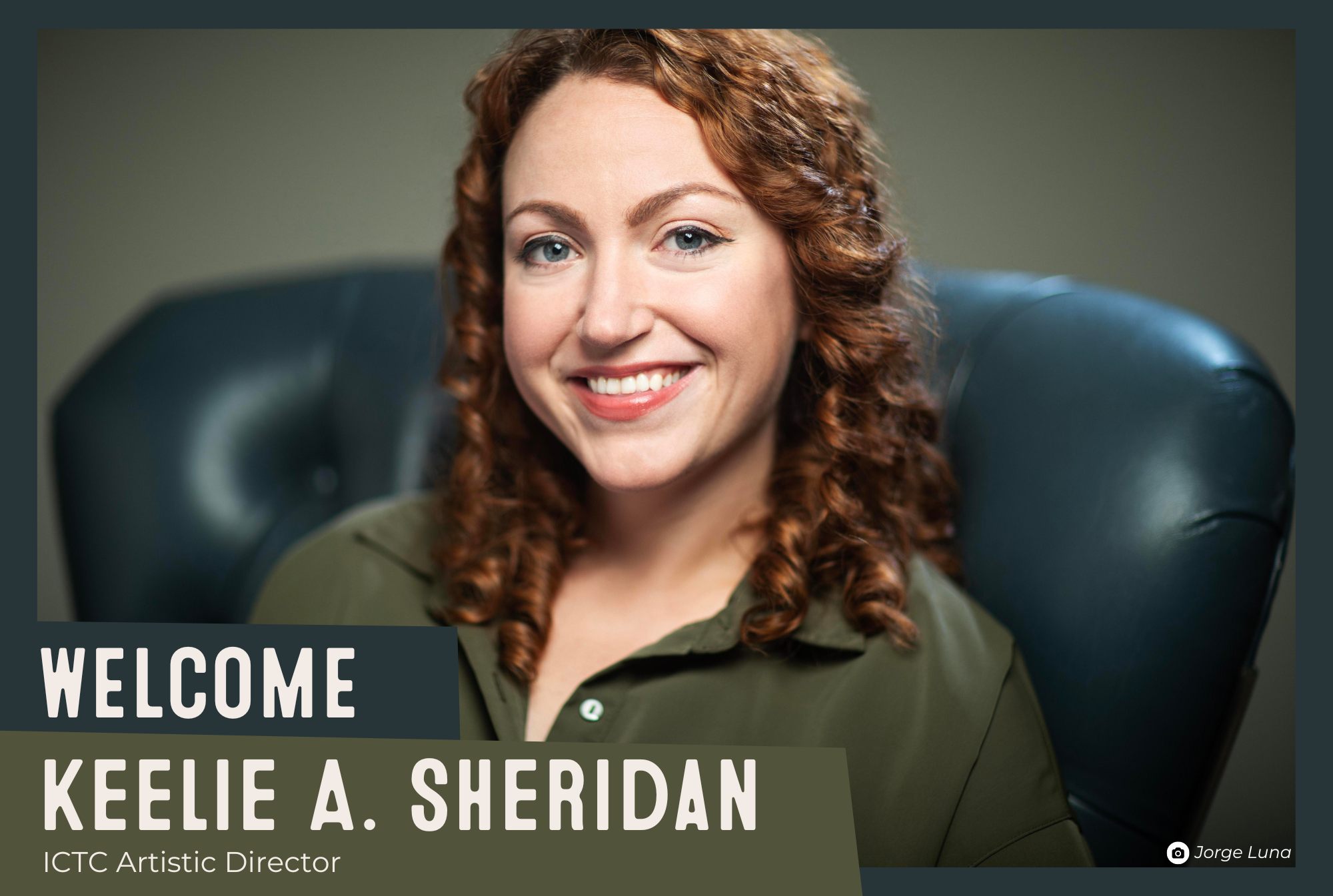 Introducing Keelie A. Sheridan!
We are thrilled to introduce Keelie A. Sheridan as our incoming Artistic Director.  With a wealth of experience and a heart full of passion, she is ready to shape ICTC's future. 
Explore our 33rd Season
Learn more about our Upcoming Season – a selection of powerful, intimate stories that span the range of the human condition.
Special Events
In addition to our onstage productions, we host a variety of community events throughout the year including our Cultural Classics Exchange Series, Speaker Series, Young Professionals Night, Industry Night, Fundraisers, and more.
Ticketing Information
Get more information about our subscriptions and ticketing options including discounts, flex passes, student performances, and more.
At this time, masking and proof of vaccination are not required for ICTC Patrons. However, due to the intimate nature of The Andrews Theatre, masks are strongly encouraged.
ICTC will be offering a Masked Performance of each remaining production this Season, where all Patrons will be required to wear a mask in the lobby and in The Andrews Theatre at all times. The bar in the Chris O'Neill Lounge will be closed for this performance only. For Masked Performance Dates and Times, visit our COVID-19 Policy Page. If you purchased tickets to this performance and would like to exchange them OR if you purchased tickets to another performance and would like to attend this one instead, please reach out to the Box Office at boxoffice@irishclassical.com.
Support Us
With ticket sales covering only half of the operating budget, your support of our small, but flourishing, theatre company allows us to sustain a proud tradition of providing exceptional theatre to our community, and aids the funding of several student-focused theatre programs. Help us to ensure that the Irish Classical Theatre Company remains a strong and vibrant leader within the cultural community of Western New York for years to come, with individual giving or a corporate sponsorship.
Inclusion, Diversity, Equity & Accessibility (IDEA)