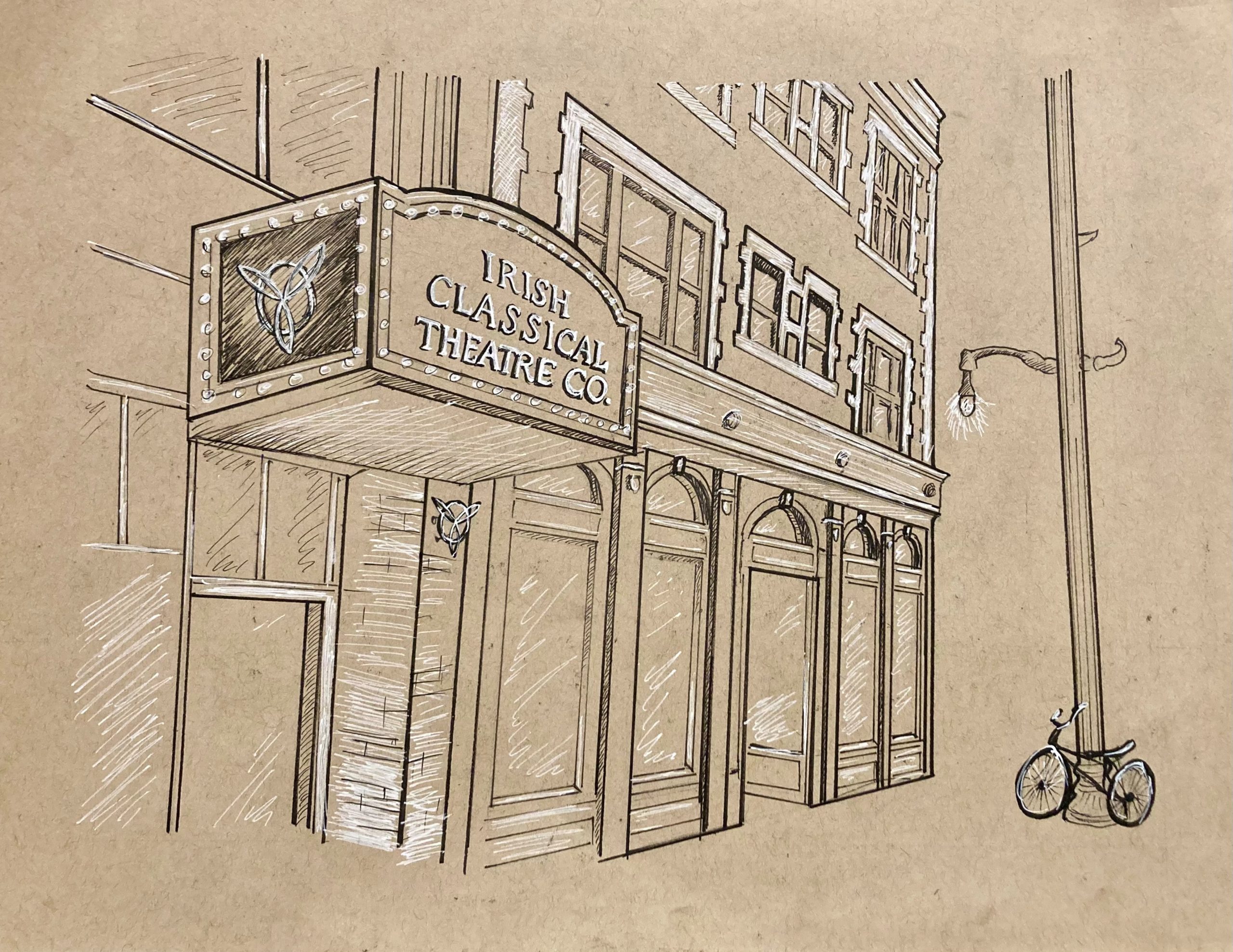 Original Sketch by Anna Krempholtz
This Sweepstakes is conducted by the Irish Classical Theatre Company with the physical address of 625 Main Street, Buffalo, NY 14203.
Start/End Dates. This Sweepstakes begins on October 28, 2021 and ends December 31, 2021. The Sweepstakes Drawing will occur on Monday, January 3, 2022.
Eligibility. The Irish Classical Theatre Company's Anna Krempholtz ICTC Sketch Sweepstakes is open to all residents of the United States and Canada. By entering this Sweepstakes, each Entrant gives their express permission to be contacted by email for ICTC's eNewsletter and Sweepstakes Winner notification purposes. There is NO PURCHASE OR PAYMENT OF ANY KIND NECESSARY to participate in the Sweepstakes. A purchase or payment does not improve your chance of winning.
How to Enter. During the Sweepstakes Period, you may enter the Sweepstakes by either method:
Complete the CONTACT US form on ICTC's website:

 

https://irishclassical.com/contact/

Provide your EMAIL ADDRESS and opt-in to receive ICTC's email newsletter.
In the Message box, enter "Sweepstakes Entry"

If you received an ICTC Annual Appeal Campaign Mailer in the physical mail, return the remittance slip to ICTC with your contact information, which MUST include an EMAIL ADDRESS.
Upon completion of the necessary requirements, you will receive one (1) entry into the Sweepstakes. Limit one (1) entry per person.
Winner Selection. One (1) winner will be selected in a random drawing from all eligible entries received by the end date of the Sweepstakes. Odds of winning depend on the number of eligible entries received for the drawing.
Prize. The framed original sketch will be awarded to one eligible individual. The sketch has a fair market value of $150. No cash alternative or substitution of the prize will be allowed.
Notification. The Winner will be first notified via the email address provided on the entry form, on or about January 3, 2022. The Prize shall be sent by US mail to the Winner approximately one to two (1-2) weeks after the drawing date.