Tickets
View Irish Classical Theatre Company's online production of Sea Marks, streaming October 16 through November 1.
Run time is approximately 2 hours
Cast
Fortunato Pezzimenti Director
Greg Natale Sample
Michelle Eisen Sample
ICTC Creative Team
Fortunato Pezzimenti Director
Greg Natale Producer & Production Manager
Michelle Eisen Production Stage Manager
Renee' Radzavich Associate Producer
Salvatore Natale Film Technical Advisor
Cali Smith Assistant Stage Manager
Eliza Zanolli-Stiles Production Assistant
Katie Mallinson Dramaturg
David Dwyer Set Designer
Vivian Del Bello Costume Designer
Jayson Clark Lighting Designer
Tom Makar Sound Designer
Roy Walker Props Master
Susan Drozd Hair/Make-up Designer
Josephine Hogan Dialect Coach
ICTC presents a groundbreaking virtual production
The Irish Classical Theatre Company is kicking off its 30th Anniversary Season with our first-ever digital theatre performance. We're proud to partner with the award-winning, Buffalo-based Pan-American Film Division as we present Sea Marks by Gardner McKay.
This lyrical Irish love story is the winner of the Los Angeles Drama Critics' Circle Award (Best Play) and the Canadian National Regional Theatre Award. The professionally-produced, fully-staged, theatre-in-the-round performance will be filmed at ICTC's home, The Andrews Theatre, and will be available for streaming October 16 to November 1, 2020. Tickets will be affordably priced at $15 – $25.
"The talented pros at Buffalo's Pan-American Film Division, who filmed actors Chris Kelly and Kristen Tripp Kelley on ICTC's Andrews Theatre stage, know how to invisibly capture the mood and sensibility of a live performance, and they do it well. With the lights down at home, you do get the feeling of being there, and of having darn good seats."
Melinda Miller –
Buffalo News
About
Sea Marks
Sea Marks by Gardner McKay is a unique Irish love story in its purest form. Meet Colm, a lonely fisherman living on a remote island west of Galway. Colm falls for Timothea, a sophisticated, beautiful woman from the midlands of England. Glimpsed but once, he can't seem to forget her. He wins her affections the best way he knows how—through love letters.
Following a year and a half of exchanging letters, the couple's unavoidable attraction sends Colm to Timothea's home of Liverpool. Together at last, Colm aches to find a connection in the arms of Timothea in this strange place she calls home. He quickly finds himself longing for the sounds of the sea and the life he has left behind. Will the couple combine their two different worlds into one, despite the odds against them?
An award-winning ensemble
Sea Marks, directed by ICTC Associate Director Fortunato Pezzimenti, stars ICTC audience favorites Chris Kelly as Colm and Kristen Tripp Kelley as Timothea. Both are recipients of multiple ARTIE Awards and nominations in multiple categories for productions at ICTC and across Western New York. Notably, Chris and Kristen played opposite one another in ICTC's regional premiere of The Seedbed by ICTC Playwright in Residence Bryan Delaney and The Beauty Queen of Leenane by Martin McDonagh, displaying dynamic on-stage chemistry.
Travis Carlson from Pan-American Film Division will serve as Project Lead and Megan Gonsalves as Project Coordinator.
If you're yearning for live theatre and a remarkable love story, this is it. Don't miss Sea Marks, available for streaming October 16 to November 1, 2020.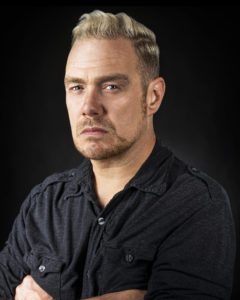 Chris Kelly, Colm Primrose
Chris is a multi-award winning actor and director, most recently directing ICTC's A Child's Christmas in Wales as well as Sense & Sensibility, Minding Frankie and A Little Night Music. His extensive ICTC credits include The Seedbed; All My Sons; An Ideal Husband; Lord Arthur Savile's Crime, The Beauty Queen of Leenane, A Woman of No Importance, Shining City, James Joyce's The Dead, A Couple of Blaguards, Dancing at Lughnasa, Da and others. An Artistic Associate at MusicalFare, he has directed many productions including West Side Story, Oliver!, The Drowsy Chaperone, Peter and The Starcatcher and more. As a company member of BUA, Chris appeared in such shows as Jeffery, Never The Sinner, R&J and Deleted Scenes; and directed The Laramie Project and The Bad Seed (ARTIE Award, Outstanding Direction of a Play for both productions). Other directing credits: Into The Woods (SGT), The Adventures of Tom Sawyer (New Phoenix), Robin Hood and The Boy at The Edge of Everything (TOY) and The Three Musketeers (All For One Productions). Chris is the recipient of four ARTIE Awards as well as two Best of Buffalo awards (Buffalo Spree) for both acting and directing. He is the drama teacher at Global Concepts Charter High School.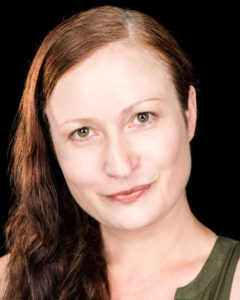 Kristen Tripp Kelley, Timothea Stiles
Kristen Tripp is proud to be returning to the ICTC stage where she has been seen as Gertrude in Hamlet, Elinor in Sense and Sensibility, and Maureen in Beauty Queen of Leenane (ARTIE Award, Outstanding Actress in a Play). She has had the good fortune of collaborating with a wide array of Buffalo's theatre companies. For Road Less Traveled Theatre as an Ensemble Member: Eleanor in The Antipodes, Emily in Disgraced (ARTIE Nomination). For the Kavinoky Theatre: Nora in A Doll's House Part 2, Hester in City of Conversation (Buffalo Spree Best of WNY: Best Actress in a Play), Sarah in Time Stands Still (ARTIE Award: Outstanding Actress in a Play). With Torn Space: Dan in Aunt Dan and Lemon (ARTIE nomination) and Helen in Some Explicit Polaroids. With Jewish Repertory Theater of WNY: Isabelle in Crossing Delancey, and Joyce in Body Awareness. With Second Generation Theatre: Angel/Emily in Angels in America, Sonia in Vanya and Sonia and Masha and Spike. With Shakespeare in Delaware Park: Hermione in Winter's Tale, and Ariel in The Tempest. Kristen earned a B.A. in Theatre as a Performing Arts Honors Scholar at the University at Buffalo, and an MFA in Acting from Purdue University. Kristen currently serves as Vice President of the Association of Regional Theatre Artists (ARTA) and Upper School theatre teacher at Nichols School.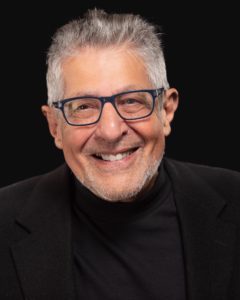 Fortunato Pezzimenti, Director
Fortunato served as ICTC's Producing Director for over a decade. Winner of the ARTIE Award for Career Achievement in Theatre (1998), he has directed over100 plays and musicals for the Company, most recently last season's A Midsummer Night's Dream, a collaboration with the Buffalo Philharmonic Orchestra at Kleinhans Music Hall, and 'Tis Pity She's a Whore at ICTC. Previously, you have seen his work in The Awful Truth, Fully Committed, Outside Mullingar, After Miss Julie, The Liar, School for Husbands and Next to Normal (ARTIE Awards: Outstanding Production of a Musical, Outstanding Direction of a Musical; and a Best of WNY Award – Best Theatre Production, Buffalo Spree Magazine). Long-time theatre aficionados may recall that Fortunato also directed a production of Sea Marks by Gardner McKay, starring Vincent O'Neill and Josephine Hogan, at the Calumet some 27 years ago. He is also proud to have directed The Bourgeosis Gentleman and Amadeus, both also produced in collaboration with the Buffalo Philharmonic Orchestra at Kleinhans. He received an ARTIE for Outstanding Direction of a Play for the outrageous comedy The Servant of Two Masters, starring the brilliant Brian Mysliwy; and also the Best of Western New York Award from Buffalo Spree magazine for Best All Around Director. Selected directing favorites for ICTC include ICTC's Amadeus (2005), the World Premiere production of The Cant, Charley's Aunt, She Stoops to Conquer, The Misanthrope, Wit, La Bête, My Sister in this House, A View from the Bridge, Betrayal, Remembrance and The Gigli Concert.